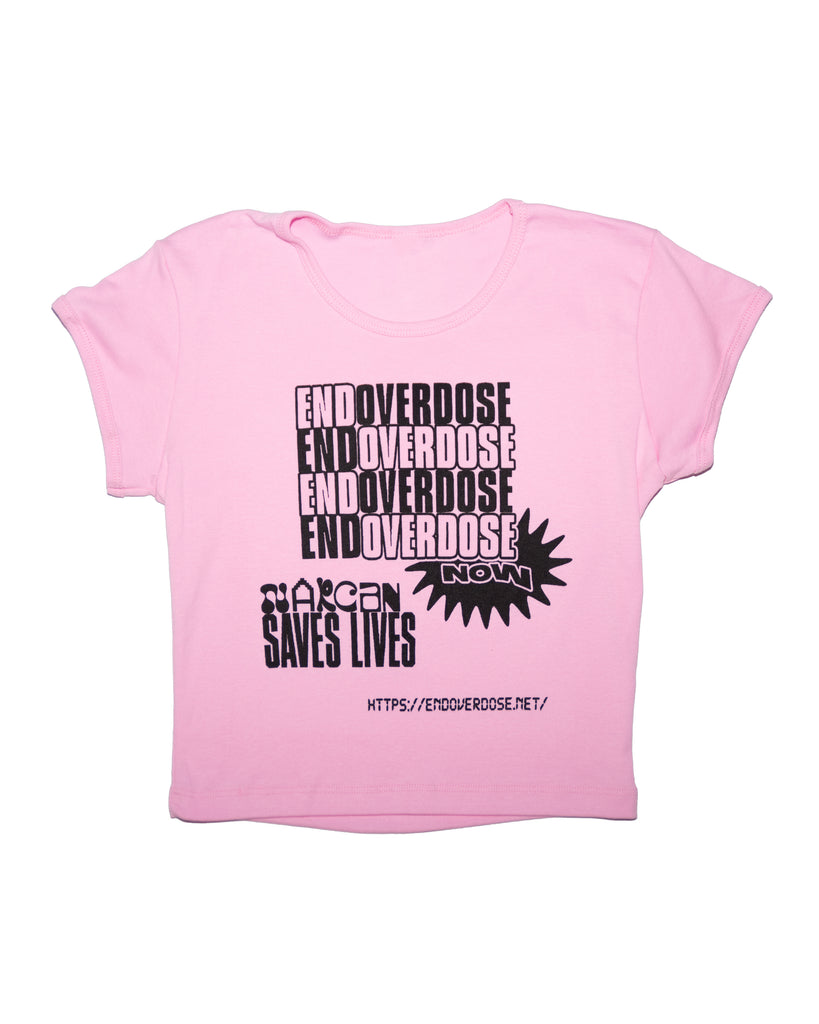 Narcan Saves Lives Baby Tee - Pink
$ 38.00
A collaboration with End Overdose (@end.overdose).  End Overdose is a 501(c)3 non-profit organization based in Los Angeles, California working to end drug-related overdose deaths through education, medical intervention, and public awareness.
This is a baby tee. Made in Los Angeles
100% of profits will go to End Overdose to help educate and end drug-related overdose.
Every order will come with a complimentary Fentanyl test strip. 

To donate to the cause: https://endoverdose.net/donate/